As a specialised company in fire doors and metal doors in general, at Cimesa we design, manufacture and install all our products. An after-sales maintenance division provides an appropriate state of preservation.
In line with our company philosophy, we offer our clients maximum collaboration (Architects' Offices, Project Management, Property), placing all our experience and commitment at their disposal in order to obtain the most appropriate solution and best final result in each case.
Mission
We design and manufacture metal doors and fire doors in order to meet our customers' requirements and those owners and users of the buildings where they are installed.
View
We aspire to keep being a model company in the field of closing and metal carpentry manufacture by the creation and supply to our customers of innovative and competitive solutions, built in the own building, with the required technical level of efficiency and the proper maintenance support.
Innovation
We are different thanks to our continuous evolution in our technical knowledges.
Style
We provide products that are technically efficient and esthetically integrated in the environment.
Reliability
We solve the problems in an optimal way and within the deadline.
Service
We work to meet our customers' requirements, even we anticipate to them when it's possible.
Team
We go after the success by the cooperation, the commitment and the mutual confidence.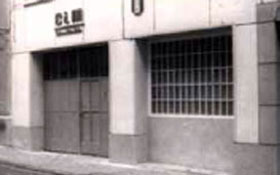 Establishment (1960)
Jerónimo Cambronero founded CIMESA, a locksmith trade workshop that developed its activity in a small premise of 210 m2.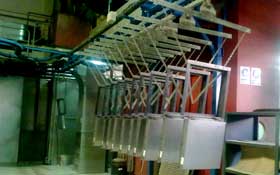 Standardization (1975)
CIMESA specialized in the door manufacture, both the manual operation and the innovative automatic operation doors.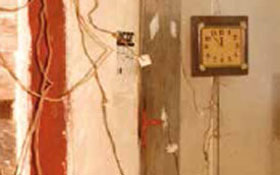 First RF test (1981)
CIMESA manufactured the first actual size fire door in Spain, tested in a recognized official laboratory.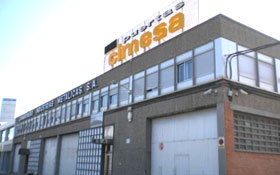 Industrialization (1982)
CIMESA focussed its operations in a new industrial premise in CUARTE DE HUERVA (ZARAGOZA).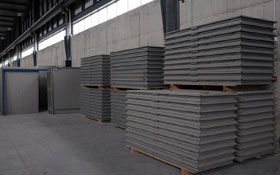 Growth (1992)
The rising interest of the market on its products made possible the expansion of the company with a second factory placed in MARÍA DE HUERVA (ZARAGOZA). CIMESA has got premises over 6.000 m2.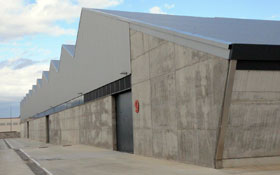 Expansion (2011)
In these difficult times, CIMESA is reacting with effort, excitement and leadership, supporting our project with the move to a new premise of 12.000 m2, placed in the Logistics Centre PLAZA (ZARAGOZA), and as a result we have doubled our production capacity.