How to go from (A) Zaragoza, to (B) CIMESA at calle Alaún, 20 - Plataforma Logística PLAZA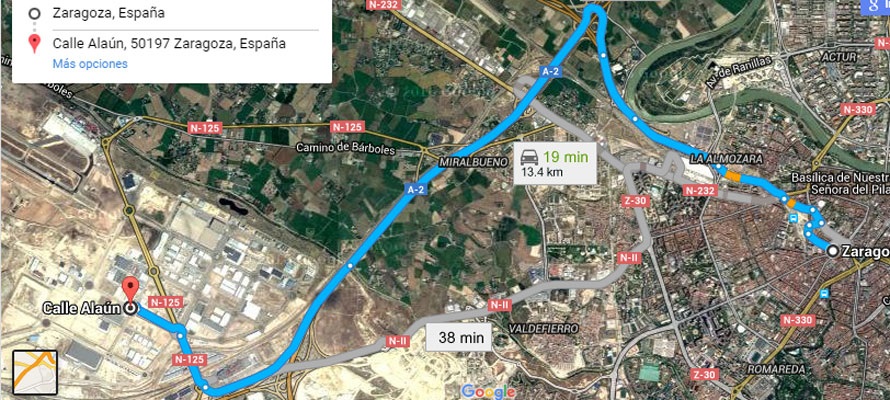 How to go from (A) Zaragoza Airport, to (B) CIMESA at calle Alaún, 20 - Plataforma Logística PLAZA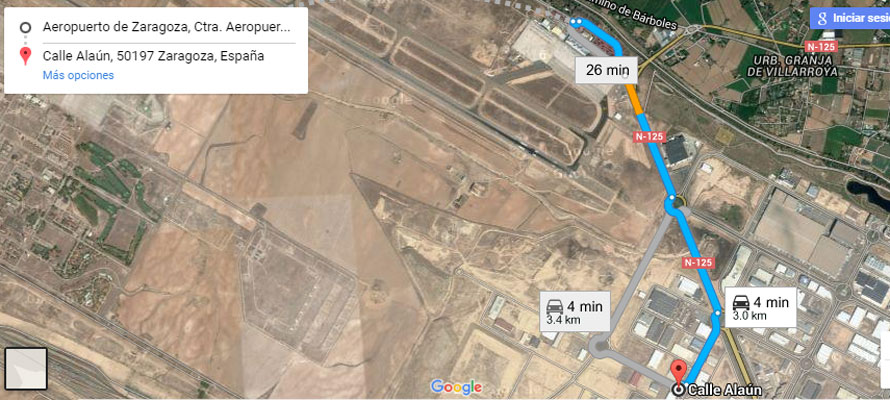 CIMESA - calle Alaún, 20 - Plataforma Logística PLAZA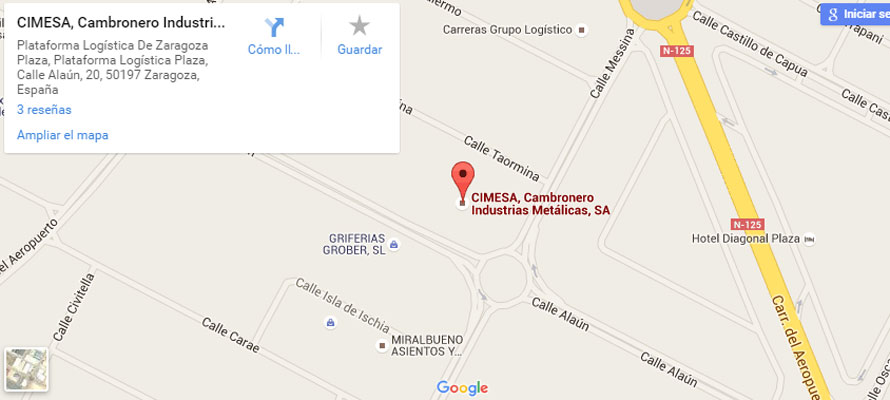 Data protection: All the data provided through the form or e-mail, will be treated with strict confidentiality, pursuant to (Spanish) Organic Law 15/1999, of 13 December, on Data Protection. Cimesa insists on its commitment to use these data in a responsible and confidential manner, guaranteeing that they will be used in agreement with the legal requirements and that they will only be used by Cimesa to carry out basic administrative and communication tasks. I have read and understood the above, and I accept and agree to such treatment of my personal information.
CONTACT FORM
OUR COMPANY DATA
CAMBRONERO INDUSTRIAS METÁLICAS, S.A.
CIMESA
Alaún, 20 - Plataforma Logística PLAZA
50197 Zaragoza (España)
Telf. +34 976 503 509
Fax: +34 976 504 897
Correo electrónico
Social Media
CIMESA - CAMBRONERO INDUSTRIAS METÁLICAS, S.A.